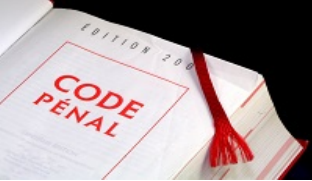 Last updated: 28 January 2016
The criminal record is an electronic database held by the Romanian Ministry of Internal Affairs in order to keep evidence of and identify natural or legal persons who were sentenced for offenses. Any person can request the issuance of a criminal record certificate – namely an informative excerpt from the said database, in order to submit it to public or private authorities. Further to the entry into force of Government Ordinance no. 1/2016 (published in Official Journal no. 44 of January 20, 2016), the criminal record certificate can also be requested from abroad, at the Romanian diplomatic missions and consular offices. Please find hereinafter the main rules applicable to such operation.
ISSUANCE OF THE CRIMINAL RECORD CERTIFICATE ABROAD
Firstly, the criminal record can also concern natural persons born outside Romanian borders and foreign legal persons who committed offenses on Romanian territory and who were sentenced or placed under a security measure (e.g.: placement in a medical center).
Until Ordinance no. 1/2016 was passed, issuance of criminal record certificates abroad had been submitted to an extremely rigid procedure. Applications submitted to diplomatic missions and consular offices were sent to Romania and the competent department of the Ministry of Internal Affairs would send the originals to the Ministry of Foreign Affairs, which sent, in turn, all certificates to the consular offices where applications had been submitted.
From now on, citizens residing abroad can request to the Romanian diplomatic missions and consular offices an attestation certifying whether their criminal record has any entries or not. This attestation, issued based on a well founded application, has the same legal value as the criminal record and it can only be used abroad. The said attestation is issued in 10 days and is valid for 6 months.
THE OBLIGATION TO PROVIDE A CRIMINAL RECORD CERTIFICATE
National authorities from EU member States can request to foreign citizens to submit a criminal record certificate in order to perform certain administrative procedures.
For example, a foreign citizen wishing to apply for French citizenship and who is not married to a French citizen must provide, among others, a foreign criminal record excerpt if he/she lives has been living in France for less than 10 years.
In Belgium, in order to obtain a license for operating a gambling business, citizens from EU member States must attach to the application certain documents regarding his/her tax and legal status (the Gambling Commission provides, as an example, a foreign criminal record excerpt).
Furthermore, certain private companies may require a foreign criminal record excerpt to job candidates, to check whether they were sentenced abroad.