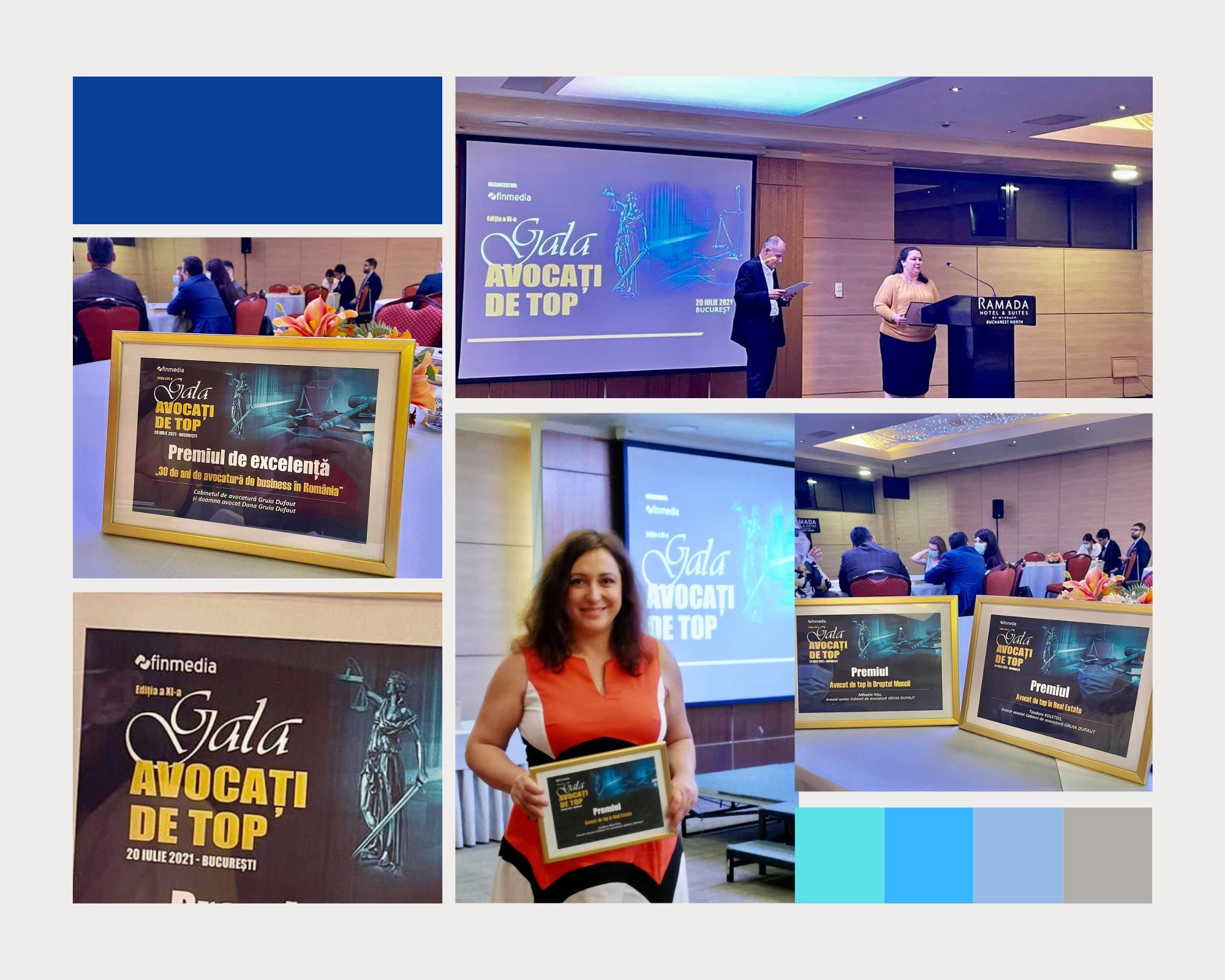 Last updated: 29 July 2021
Gruia Dufaut Law Office received three awards at the XIth Top Lawyers' Gala organized by FinMedia and Piata Financiara in Bucharest.
Dana GRUIA DUFAUT, Founder and Managing Partner of the GRUIA DUFAUT Law Office, received the Award of Excellence for 30 years of business law in Romania, following its numerous and relevant projects in this field.
In addition, senior members of the team were acknowledged for their activity in important practice areas of the firm, such as:
• Real Estate Top Lawyer Award, granted to Teodora KOLETSIS, Partner;
• Labor Law Top Lawyer Award, granted to Mihaela NITU, Senior Associate;
The Top Lawyers' Gala is purported at awarding reputed lawyers with the most relevant experience, who are achieving outstanding results and high-performance levels in the most important areas of business law throughout the preceding year.